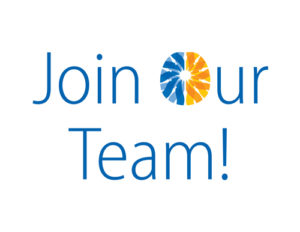 Hours: FTE (40 hours per week)
Start Date: October/November 2021
Salary: $50,000 – $60,000 per year plus benefits
To Apply: Email cover letter and resume to Patricia Gill at patricia@schurigcenter.org
Life is short. Work somewhere amazing and make a difference while working with a wonderful team of professionals and community members. Schurig Center for Brain Injury Recovery is a 501(c)3 non-profit organization providing an array of therapeutic services for people whose lives have been impacted by a stroke, trauma, accident, concussion and other forms of brain injury. The organization is dedicated to providing post-hospitalization, non-medical rehabilitative and educational outpatient services to individuals and families. The mission is to improve the quality of life for survivors and their families and to raise public awareness within the community of the causes and effects of these disabilities.
The team is positive, collaborative, and fun to work with. The staff and consulting professionals include licensed mental health therapists, neuropsychologists, speech therapists, expressive art therapists, and marketing/development personnel. The team is small in number and highly collaborative. The center is located in Larkspur near a walking path and estuary, and is surrounded by a beautiful garden. The organization has offered all services remotely since April 2020 and plans to re-open, hosting some of our services on-site as of November 1, 2021. However, remote services via Zoom and phone will continue long-term as an additional way of providing services going forward.
We are currently seeking an Office Manager. This role tends to be the heart of the team, assisting other staff members with a variety of tasks and making sure operations run smoothly each day. This position is best suited for a person who enjoys being busy; is able to multi-task while handling interruptions; is highly organized; and who thrives in a role that wears many 'hats'. In addition to developing relationships with the team, including the Board of Directors and volunteers, this position interacts daily with clients and families who access services. It is a beautiful blend of organizational work and connection with clients.
Essential Duties and Responsibilities
Provide direct supervision of the organization's office services, including records management, copy/print services, reception, office maintenance and cleaning services, communications/telephone/utilities/I.T., and similar
Support Executive Director and Development Manager with general administrative and organizational tasks and projects
Proactively problem-solve, brainstorm, and create documents and procedures to improve efficiency of daily operations
Coordinate timesheet completion and payroll with staff and bookkeeper
Support program staff with administrative and project tasks as needed
Assist with tracking of donations, processing acknowledgement letters and updating donor database (Bloomerang)
Track sales of items sold onsite & at community events (involves use of credit card machine and Square)
Assist with coordination of printing and distribution of bulk mailings
Order and track office supplies
Manage building maintenance issues and needed repairs
Participate as a team member on the special events team, actively taking the lead on specific projects and tasks as assigned
Manage the organization's volunteer program
Interact professionally and compassionately with all constituents of the organization, including clients served, their families, other professionals, donors, board members, volunteers, and community members
Work collaboratively with other staff to ensure that the mission of Schurig Center is realized
Qualifications
Required:
Ability to work on-site at Schurig Center. This is not a remote position.
Previous administrative experience and/or proven ability to manage projects
Strong working knowledge of Microsoft Excel and Word
Excellent communication, organizational and time management skills a must
Strong attention to detail
Project management skillset; successful in managing an array of projects and working independently
Ability to interact effectively and supportively with adults with disabilities
Resourceful and naturally proactive with strong critical thinking skills
Ability to troubleshoot technical & computer issues
Calm, professional and positive demeanor
Ability to multi-task while handling interruptions
Work collaboratively within a small team structure
Able to lift 25 lbs.
Preferred:
Previous employment as an office manager
Experience working in a non-profit setting
Experience working in an environment that supports people with disabilities
Schurig Center is an equal opportunity employer.