10 Week Series of Two 1.5 Hour Classes Each Week
Classes are offered between 9:00 am and 3:00 pm
Monday & Wednesday or Tuesday & Thursday
Spring 2018 Semester: April 9 to June 14
Offered in a small group setting, this class aims to improve cognitive abilities with the use of computer-based exercises that target logic, memory, attention, and concentration. Programs are tailored by the instructor to meet each student's unique needs and goals. This program is for people with any type of brain injury who want to improve their skills and abilities in a fun, interactive environment. [View class flyer]
Participants attend a 1.5 hour class twice a week for 10 weeks. Space is limited. Instructor will partner with each participant to determine class time placement based on space availability.
"The problem solving and brain exercises of this program have definitely helped my concentration and memory. It has enabled me to continue working and being independent. I am very grateful for this opportunity." – Theresa R., ITCP participant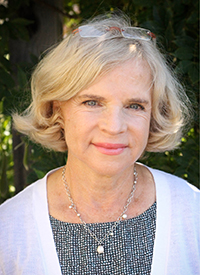 Facilitator
Ducie Wagner, a former teacher at the High Tech Center at the College of Marin for more than 20 years.
Cost
$30 per class ($600 total for 10-week series)
10 week commitment required. Scholarships available.
Registration
Space is limited. Participants must register to attend.
Pre-screening by instructor required.
Call (415) 461-6771 or email info@schurigcenter.org