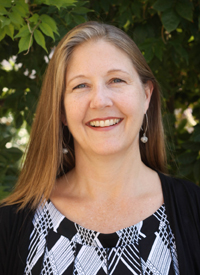 Patricia Gill, MS, MFT, Executive Director
patricia@schurigcenter.org
Patricia has been with our center for over 10 years. She started in 2006 as a Teacher/Counselor and transitioned to Programs Director in 2007, and then Executive Director in 2009. Patricia earned a BA and MS in Clinical Psychology from San Francisco State University and has worked in research and clinical positions at UC Davis and UCSF. Other professional positions include management of an Alzheimer's and Dementia residential program; administration of neuropsychological testing; teaching at the University of San Francisco; coordinating research projects at UCSF/USF; and providing psychotherapy services to individuals, couples, and groups. Patricia is passionate about providing services that enhance people's lives and ability to meaningfully engage with the community. In her spare time, you'll find Patricia spending time with family and friends, hiking, kayaking, and often out dancing to live music.
---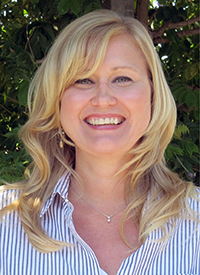 Angela Abbey, Development Manager
angela@schurigcenter.org
In addition to prior non-profit experience, Angela brings strong marketing and community outreach skills honed over twelve years working at the home offices of several well-known specialty retailers, including Gap, Inc., Bare Escentuals and Gymboree. Angela is a graduate of the University of Arizona with a BA in Russian and Business Administration. "I feel privileged to have been given the opportunity to help Schurig Center continue to strengthen and grow its programs and to work along side such a talented, dedicated team of people."
---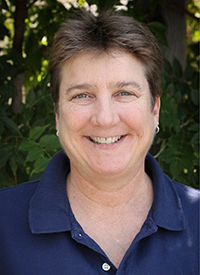 Midge Casler, MA, Art Program Director
midge@schurigcenter.org
Midge holds a Bachelor of Fine Arts degree from California College of Arts and Crafts and a Masters degree in Psychology/Art Therapy from Sonoma State University. Midge facilitated art groups with elders in Sonoma County for seven years and has worked with brain injury survivors for nine years. As Art Program Director at Schurig Center, Midge facilitates studio art and creative arts therapy groups. She also coordinates several art shows each year, taking Schurig Center client art out into the community. Midge is dedicated to improving and enhancing the physical, mental and emotional well being of others through the therapeutic use of the creative art process. "I am humbled by the survivors, their stories, their bravery, and honored to bear witness to their recovery."
---
Reiko Kitamori, MA, Programs Director
reiko@schurigcenter.org
Reiko joined the Schurig Center team as Programs Director in early 2016. She brings with her ten years of experience working as a social worker with adults and seniors with neurological diagnoses in community and long-term inpatient settings. She holds a MA in Gerontology and BA in Social Work from University of Arkansas, Little Rock as well as a BA in International Studies from Ryukoku University in Japan. "It is my passion to help people adjust to the changes in their life and find more peace with who they are and where they are in their life."
---
Christine Lewman, MS, CTRS, Program Coordinator
christine@schurigcenter.org
Christine holds a Master of Science in Therapeutic Recreation from San Jose State University. Christine is also a Certified Therapeutic Recreation Specialist (CTRS) through the National Council for Therapeutic Recreation Certification (NCTRC). Christine has over 17 years of professional experience in the field of human services providing therapeutic recreation programs and services to people with a variety of special needs, including children, teens, adults and seniors with developmental and physical disabilities, homeless families, and pediatric patients in a clinical setting. As a passionate advocate for persons with disabilities and their families, Christine is committed to providing programs and services which help foster and promote life skills, health and wellness, creativity, self-expression and full social inclusion. In her free time, Christine enjoys hiking, traveling and spending time with her family.
---
Sarah Laitinen, Operations Manager
sarah@schurigcenter.org
Sarah holds a BA in Social Sciences from the New School for Social Research in New York City. Her professional background includes management of Buddhist meditation centers, and various management roles in home health care and hospice settings. Sarah has extensive training in mindfulness meditation. In her free time, she enjoys yoga, hiking, and cooking. "The most rewarding part of working at Schurig Center is getting to learn from the amazing survivors, families and talented staff, all of whom I am constantly inspired by."
---
Maggie Smida, OTR/L, Occupational Therapist
maggie@schurigcenter.org
Maggie received her Master's Degree in Occupational Therapy at San Jose State University and is a member of the American Occupational Therapy Association. She comes to us from UCSF Medical Center where she gained valuable experience in the acute care setting. She incorporates OT based modifications and adaptations in the design and implementation of the programs offered at Schurig Center.
---
Zoë Steinheimer, Resource Specialist
resources@schurigcenter.org
Zoë is currently obtaining her Master of Arts in Counseling Psychology at California Institute of Integral Studies (CIIS) in San Francisco. She holds a Bachelor of Arts dual degree in English and Women's Studies from Drew University in New Jersey. Her professional background includes event planning and case management for mentally ill federal inmates being released from custody. Zoë has completed trainings in Ashtanga yoga, Yoga Nidra, and CranioSacral therapy, and spent one year in an educational program at the Esalen Institute in Big Sur. She brings with her a strong passion for healing and uplifting the lives of others.
---
Kalynn Stewart, MS, CCC-SLP, Speech-Language Therapist
info@schurigcenter.org
Kalynn is a licensed speech therapist specializing in stroke and brain injuries. She has worked in rehabilitation of individuals with complex neurological impairments in the hospital, outpatient and community setting for over 20 years.
---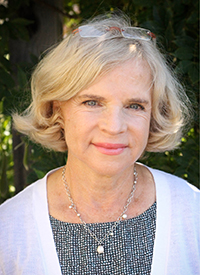 Dusya Wagner, Therapeutic Computer Program Instructor
ducie@schurigcenter.org
Ducie brings decades of experience to our Therapeutic Computer program. She was a teacher at the High Tech Center at the College of Marin for more than 20 years prior to transferring with the program to Schurig Center in 2011. "I am inspired each and every day by my students."
---
Birgit Wick, MA, Expressive Art Therapy Consultant
info@schurigcenter.org
Birgit is an expressive arts therapist and educator who has provided specialized work with brain injury survivors since the year 2000. Her approach involves the therapeutic interplay of visual art, movement, poetry and improvisation/role play in order to address the multi-faceted needs of her clients. Birgit offers professional trainings for therapists internationally. She has worked as a consultant at Schurig Center for 13 years. "When I see a client find their voice and their hope again through creating a painting or a poem, joy and awe fills the room and my heart."
---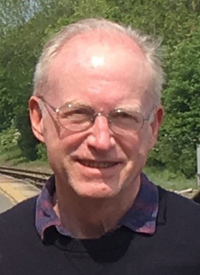 Dr. Jim Wilson, PhD, Neuropsychologist/Clinical Consultant
info@schurigcenter.org
Dr. Wilson is a licensed psychologist specializing in neuropsychology and rehabilitation. He has worked in hospital, outpatient, and community settings for nearly 30 years. "I believe a person-centered approach is essential in understanding brain injury, and in unlocking each individual's potential for rehabilitation or recovery."
---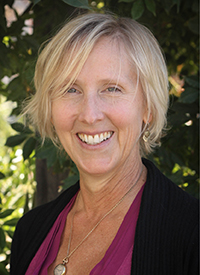 Laura Peters, Bookkeeper
info@schurigcenter.org