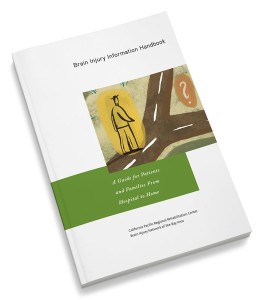 Schurig Center for Brain Injury Recovery is pleased to present this helpful Brain Injury Information Handbook – a free guide for survivors and families as they navigate through their journey toward recovery after an acquired brain injury, from hospital to home.
This handbook is the product of a collaborative effort of many contributors and reflects what can be accomplished when a group comes together with a common goal. Survivors, family members, caregivers, and brain injury professionals volunteered their time, expertise, experience, and insight to help pave a smoother road for those who find themselves holding this book. The strength and wisdom of each contributor is profound and to each we are grateful.
A hard copy of the handbook can also be obtained by contacting Schurig Center (415) 461-6771.
This guide was funded by a generous grant from the Sutter Health CPMC Foundation and Sutter Health California Pacific Regional Rehabilitation Center at CPMC. Thank you.