The People Schurig Center Serves are All of "Us"
Brain injury is an equal opportunity disability that does not discriminate. It can happen to anyone, to professionals, parents, daughters, sons, friends, and neighbors… our community. Although the circumstances of their injuries may differ, they all share a common experience. They have each survived an injury that has dramatically changed their lives and the lives of their loved ones.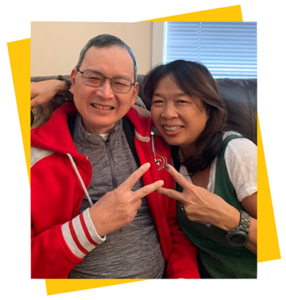 Marc & Sharon
"Retraining the brain is different from retraining a muscle. It can be very unpredictable and not linear. The team helped connect us to support and resources that have made a big difference in Marc's life and our life as well. We are very grateful."
 
After a lifetime of dedicated volunteer service to his community, Marc found himself needing some help after his life was changed by a brain injury caused by a hemorrhage during post-surgery care. With you and the rest of Schurig Center's community of friends by their side, Marc and his family are not alone as they adjust to the life changes that come after brain injury.
 
Marc attends weekly classes at Schurig Center that connect him with others and help to improve his cognitive abilities.  In art therapy, he is working all areas of his brain and processing his emotions related to the injury. Speech therapy is helping him communicate better with others, including his sister and caregiver Sharon.
 
Read more about how Marc's story here.
---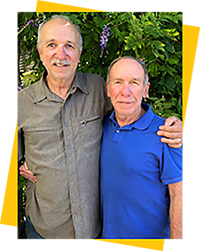 Rich & John
"What a resource Schurig Center is! We had no idea what to do to support Rich. Now, we've found a group of trained professionals who understand what he needs, who help us know how to help Rich, and who truly care."
One seemingly typical day, Rich was in his office when his life was changed in an instant by a stroke. Fortunately, Rich had great friends in his corner, like John, who stepped in as caregiver to help him navigate his care and helped him find Schurig Center.
Because of caring people like you, Rich is no longer isolated and feeling hopeless. Your support gives Rich the community he desperately needs to rebuild his life with meaning and purpose. In his words, you provide access to "people who care and know how to tap into who I am."
Read more about Rich's journey to recovery.
---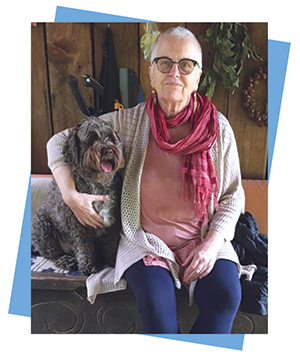 Anna
"Schurig Center helped me improve my abilities and explore the possibilities in front of me, as I am now."
Anna suffered several brain injuries in her life, from mild concussions to most recently, a stroke. But her history of brain injuries is not the most important part of her story – it's her journey to recovery.
As Anna has recovered with the support of Schurig Center and her family, she transitioned from being a client to volunteering at our center as a teaching assistant. Today, she leads art classes on her own and is looking forward to returning to work one day.
Read Anna's personal message about her journey to recovery.
---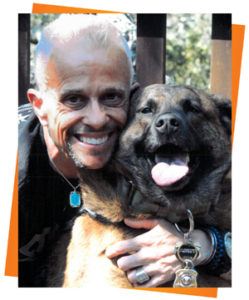 Scott
"Schurig Center kept me alive and kept me going. It made me functional. If I weren't coming here, I'd be less confident, and my abilities would be worse."
Scott, a veteran and former police officer, has been able rebuild his abilities and re-engage in life with new meaning after multiple brain injuries with the help of Schurig Center's services.
At age 8, Scott suffered his first brain injury when the car he was riding in was struck by a drunk driver. Scott sustained additional brain injuries throughout his life, first while serving his community as a police officer and in the Army and later while working in the movie industry.
Today, Scott is thriving! With the support of the services and community at Schurig Center, Scott has moved out of isolation into an increased sense of confidence, self-acceptance, and belonging.
Read more about Scott's journey to recovery.
---
Jeff & Mary Ellen
"Life has gotten 300% better since we found Schurig Center."
Jeff and Mary Ellen's lives have been greatly improved by accessing Schurig Center's services. While on a weekend hike by himself, Jeff suffered a stroke that left him unable to walk, talk, read, or write. He is walking again, but remains without speech and copes with cognitive challenges.
Jeff continues to strive each day to improve his abilities and has discovered a new skill that he excels at…drawing! Jeff can be found frequently in our Therapeutic Art Studio creating highly realistic pencil drawings of animals.
---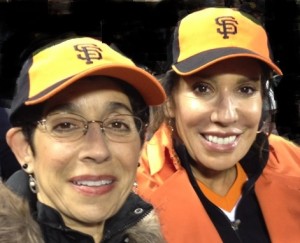 Giselle & Giselle Elizabeth
"Schurig Center was the only place in the Bay Area that could tailor programs and services to fit my mom's skill level."
At age 56, Giselle was enjoying the life she had worked so hard to create. She had been a nurse at San Francisco General Hospital for 30 years and had no plans to retire. Then, in 2011, Giselle's plans were interrupted when she experienced a stroke.
"It seemed as if the rug had been pulled out from under us," reflected Giselle Elizabeth, Giselle's daughter.
In her quest for help, Giselle Elizabeth found Schurig Center. Here her mother participates in several programs and Giselle Elizabeth attends supportive and educational services to address the many concerns faced by caregivers.
Read more about Giselle's journey to recovery.
DID YOU KNOW? A stroke happens every 40 seconds in the U.S. and is the leading cause of long-term disability.
---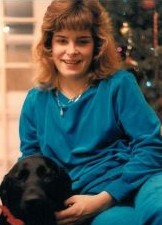 Pam
At age 44, Pam was working full-time and raising her son as a single mother. One day, she found herself feeling anxious, confused, and disoriented.
Pam was experiencing the side effects of a brain injury caused by a virus. Even a mild viral infection can lead to a more serious brain injury, such as a stroke, and can cause severe brain damage.
After being discharged from the hospital, Pam continued to suffer from impairments caused by the brain injury. No longer able to live on her own, Pam moved to live with her mother. Pam and Barbara's lives were changed forever.
At Schurig Center, not only have both their lives greatly improved, but Pam's abilities have as well. Pam participates in yoga, occupational therapy, life skills classes, art therapy, and support groups. Barbara receives support, education, and respite that help her to cope with the challenges of caregiving.
Read more about Pam & Barbara's journey to recovery.
---
Bay Area brain injury survivors and their families
need our services. We need you!
We are all in this community together and we need one another.
If you are in a position to help, we hope you'll join us in helping to ensure no one is alone after brain injury.