Fieldwork Placement
Schurig Center is a teaching lab for Bay Area colleges and universities. Under the supervision of the Program Director and the Executive Director, students work hands-on with program participants.
Our educational partners include, but are not limited to:
College of Marin: Behavioral Sciences, Psychology
Dominican University of California: Occupational Therapy
Sonoma State University: Public Health, Nursing
University of San Francisco: Public Health, Nursing
To learn more about fieldwork placement, please contact:
Reiko Kitamori, Programs Director
reiko@schurigcenter.org
(415) 461-6771 ext 106
---
Education & Prevention Presentations for the Community
Schurig Center offers presentations providing education about acquired brain injury (ABI) and additional prevention information. These are offered to local schools, sports leagues, and community groups. There is no fee for presentations.
To learn more or schedule a presentation, please contact:
info@schurigcenter.org
(415) 461-6771
---
Training for Professionals
Health care workers in the community may have limited experience working with brain injury survivors or may need assistance finding appropriate resources for their patients. The Program Director offers individual consultations to social service and health care providers. Our staff also makes educational presentations to other agencies to promote understanding of the unique characteristics and critical needs of this expanding disability population.
To learn more or to schedule a presentation, please contact:
info@schurigcenter.org
(415) 461-6771
---
Helping to Keep Our Student Athletes Safe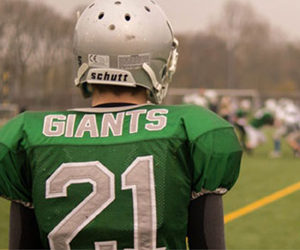 In response to the growing concern over the effects of youth concussions, Schurig Center for Brain Injury Recovery has partnered with other community organizations to form ConcussionSmart Marin – a coalition to design and implement uniform county-wide protocols for educating, reporting and treating concussions among Marin's student athletes.
The ConcussionSmart Marin's website, ConcussionMarin.org, is a user-friendly information portal providing education about concussions, treatment options, videos, and online training courses for coaches.