Honor and Remember Loved Ones with a Gift that Improves Lives
A tribute donation to Schurig Center is a meaningful way to recognize the people and life events that are important to you while helping others. Your donation "in honor of" or "in memory of" helps provide healing and connection for hundreds brain injury survivors and their families each year. A special notice will be sent to your person(s) of choice to let them know of your thoughtful gift.
How to Direct Gifts to Schurig Center in Someone's Memory
If you would like to direct friends and family to make a donation in honor/memory of a special person or life event, you can direct them to give online at SchurigCenter.org. Our we invite you to contact Development Manager Angela Abbey at (415) 461-6771 ext. 103 or by [email]. She will be happy to provide you with a personalized information sheet that you can easily share with others to let them know of your wishes and how they can make a donation to Schurig Center.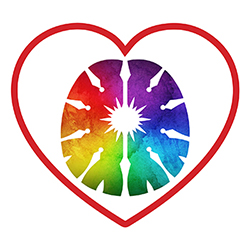 Ways to Make a Tribute Gift
Donate Online
Tribute gifts an be made securely online [here].
By Phone
(415) 461-6771 x102
By Mail with Check Payable to "Schurig Center"
Schurig Center for Brain Injury Recovery
1132 Magnolia Avenue
Larkspur, CA 94939
Donor-Advised Fund Grants
Schurig Center accepts grants from DAFs at Schwab, Fidelity, JP Morgan, community foundations, and other fund administrators. Our federal tax number is 68-0105213. Our legal name is Marin Brain Injury Network.
Gifts of Stock
Stock can be donated as an electronic transfer from your brokerage account to Schurig Center's at Charles Schwab:
DTC # 0164
Acct Name: Marin Brain Injury Network
Acct #1266-8185
Employer Matching Gift
Many employers will double your donation in memory of your loved one. Check with your company's HR team for eligibility. Our federal tax number is 68-0105213. Our legal name is Marin Brain Injury Network.