Grocery Stores
When you shop at select grocery stores, you can request that Schurig Center receive a percentage of your total bill.
Mill Valley Market – simply tell the checkout clerk you'd like to designate Schurig Center (#7086) as your charity of choice.
Mollie Stone's – Designate Schurig Center through Mollie Stone's Community Card eScrip programhere.
---
Goodshop
Goodshop works with more than 5,000+ stores to provide the best deals and coupons and the top stores, like Macy's, Target and Best Buy also donate up to 20% of their purchase back to your cause. To get started, just head to Goodshop charity selection page. Search for Schurig Center and set up an account. Then shop with a participating retailer and a percentage will go to us.
Need more help getting set up with Goodshop? Click here.
---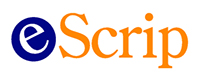 eScrip
You shop online, buy groceries, or dine out and eScrip's merchants give back! Just sign up, choose your favorite school or nonprofit to support, then shop and dine with registered cards to earn.