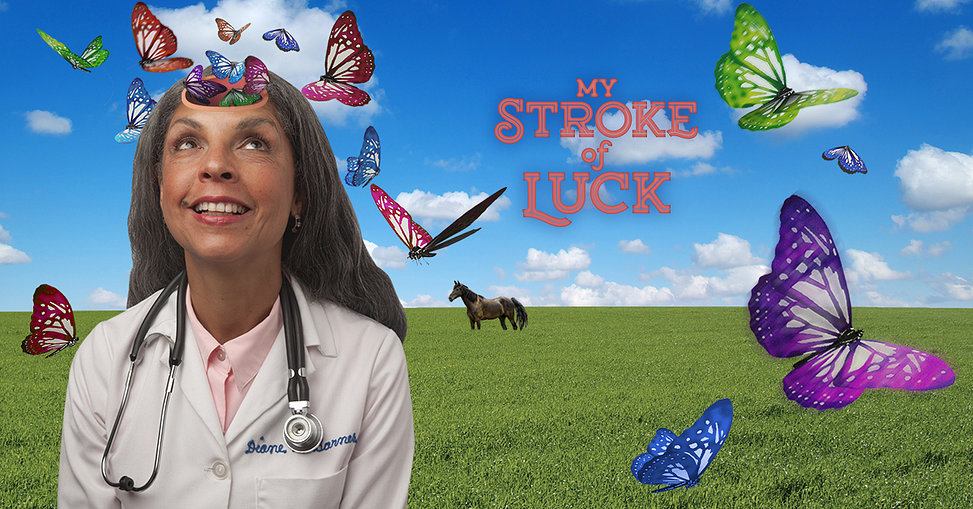 A spellbinding and funny look at
love, family & insurmountable odds.
Written & Performed by Diane Barnes
Thursday, November 30, 2017
8:00 pm
The Marsh Theater
1062 Valencia Street, San Francisco (map)
For more info, visit: DianeBarnes415.com
---
Please Join Us for This Special Performance Benefitting Schurig Center!
Who are you when the "you" you know is gone?
Did you know the average person loses 1.9 million brain cells every minute a stroke goes untreated? Barnes knew; she's a doctor, a radiologist who diagnoses strokes! But she did not deal with having a stroke very well; it was 20 hours before she went to the hospital!
In this 78-minute one woman show, Barnes recounts her experience of having a stroke, her path to recovery, and more. In a spellbinding and funny look at love, family, and seemingly insurmountable obstacles, Barnes shares her story: a single adoptive mother of special needs and gifted tween sons, who forges a new identity after a debilitating stroke.
"My Stroke of Luck" has appeared at sold out shows Off Broadway at the United Solo Theater Festival, Fringe Festivals across the country, The LA Women's Theater Festival and the Atlanta Black Theater Festival.
A portion of the November 30 performance benefits Schurig Center.
Plus, Patricia Gill, Schurig Center's Executive Director, will join Diane at the end of the show for a Talkback.
My Stroke of Luck is more than a story about a doctor who has a stroke and her path to recovery. It's a story about identity, being a single mom of a special needs child, being a doctor who becomes a patient, having brilliance reduced to a handicap, courage, loss, pain, and ultimate triumph. It's a masterful performance by a very talented woman who has truly found her voice."
— Nanaimo Fringe Festival