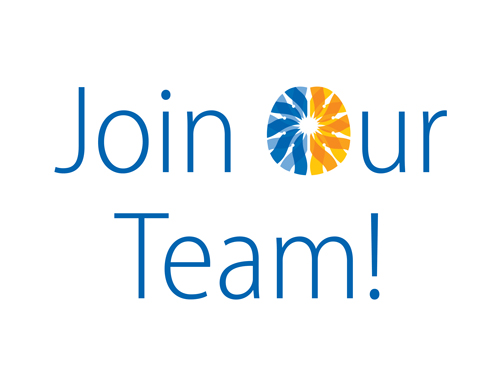 Life is short. Work somewhere amazing and make a difference while working with a wonderful team of professionals and community members. Schurig Center for Brain Injury Recovery is a wonderful 501c3 non-profit organization providing an array of therapeutic services for people whose lives have been impacted by a stroke, trauma, accident, concussion and other forms of brain injury.
Schurig Center is currently seeking a CORE Program Coordinator
Hours: Part-Time (30 hours per week)
Compensation: TBD based on experience and qualifications
Benefits: Medical Benefits stipend, Paid Vacation (3 weeks), Paid Sick Time (1.5 weeks)
Start Date: August 2021
To Apply: Email cover letter and resume to patricia@schurigcenter.org
The organization is dedicated to providing post-hospitalization, non-medical rehabilitative and educational outpatient services to individuals and families. The mission is to improve the quality of life for survivors and their families and to raise public awareness within the community of the causes and effects of these disabilities.
The team is positive, collaborative, and fun to work with. The staff and consulting professionals include licensed mental health therapists, neuropsychologists, occupational and speech therapists, expressive art therapists, and marketing and development personnel. The center is located in Larkspur near a walking path and estuary, and is surrounded by a beautiful garden.
The organization has offered all services remotely since April 2020 and continues to offer remote services as of July 2021. The center will reopen to on-site services when safe to do so. However, remote services via Zoom and phone will continue long-term as an additional way of providing services going forward. This position will be required to work on-site with some remote work as well.
The CORE Program Coordinator role is responsible for the daily operations and coordination of the CORE program for adults with acquired brain injury (ABI). Serve as one of the two primary class facilitators in the CORE program. The program coordinator focuses on supporting the development and/or restoration of life skills through a curriculum that supports enhanced abilities, increased independence, communication skill building, participation in a social network, and connection with the broader community. This role works collaboratively with other staff to ensure that the mission of Schurig Center is realized.
The CORE program offers an array of classes for adults who are living with a brain injury caused by a stroke, accident, or other cause. The CORE Program Coordinator teaches classes and leads groups, tracks goals and progress, and ensures the program is operating efficiently and effectively. The position interfaces with the clinical staff and facilitators, survivors of brain injury, their families, and professionals in the field.
This position is best suited for a person who enjoys teaching and leading group classes; is able to work successfully with the strengths and challenges survivors of brain injury experience; is highly organized; and, who thrives in a role whose mission is to 'make things better' – from making lives better to improving services and internal systems. In addition to developing relationships with the team, this position interacts regularly with clients and families who access services. This role is a beautiful blend of service design, teaching groups and connection with clients.
Essential Duties and Responsibilities:
Coordinate all aspects of the CORE program including curriculum offered, other facilitator's teaching in the program (paid and volunteering), paperwork/forms utilized, organization of files, etc.
Oversee the design of the curriculum and topics offered in the CORE program to ensure the curriculum includes current trends in rehabilitation, interest of clients in the program, and meets criteria set forth by the Regional Center
Teach daily classes and prepare lesson plans – topics TBD based on skills, knowledge, and client needs (currently including: Community Connections, Communication, Social Communication, Support Group)
Design, implement and ensure outcome measures (subjective and objective) are complete for all CORE program clients by the deadlines established throughout the year (outcome measures include surveys, goal setting and treatment plan review)
Coordinate CORE program special events on-site, remotely and in the community
Recruit and coordinate volunteers to assist in the CORE program
Required Qualifications:
Excellent communication, organizational and time management skills
Enjoys interacting with the public and possesses the ability to interact effectively and supportively with adults with disabilities
Experience teaching and working with groups
Ability to multi-task while handling interruptions
Work collaboratively within a small team structure
Calm, professional and positive demeanor
Ability to work on-site and remotely
Preferred Qualifications:
4-year college degree
Clinical training in understanding and working with the needs of people who are living with a disability and systems/resources commonly utilized by persons/families living with disabilities
Experience working in a milieu/clinical setting and an understanding of behavior modification
An understanding of acquired brain injury, short and long-term side effects, survivor/caregiver needs, client-centered advocacy
Previous employment as a programs coordinator or manager
Education and training in the fields of Social Work, Counseling, Neuropsychology or Rehabilitation Psychology
Experience working in a non-profit setting
Schurig Center for Brain Injury Recovery is an equal opportunity employer.
Posted July 27, 2021