Our Therapeutic Program participants recently enjoyed a day of traditional, FUN summer camp activities at "Camp Schurig!"
Participants started the day by following the trail of "bear paw prints" leading them to our "Base Camp" where the magic began!
Everyone (including staff) had to choose a unique "camp name" for the day. Campers enjoyed lunch on the patio followed by an action-packed day filled with awesome back-country games and activities, such as making tie-dye t-shirts, "fishing for prizes," a wet and wild water balloon toss, and a "campfire" sing-a-long and stories by flashlight! And, of course, campers feasted on everyone's favorite campsite treat…s'mores!
Planned at the suggestion of our Therapeutic Program participants, our Summer Camp Day was a wonderful way for us to socialize as a group and enjoy the fresh air and great outdoors here in beautiful Larkspur!
Through the experience of "Camp Schurig," participants were able to reap the benefits of camping by refreshing and renewing their bodies, minds and spirits outdoors. The day also provided the opportunity for participants to practice interpersonal communication, active listening and social skills while promoting creativity and self-expression.
A great day was had by all!
Big, big thanks to all of our awesome volunteers
who helped made this special day happen!
With your help, we raised over $150,000 to support the Karen G. Schurig Scholarship Fund!
Karen was the founder and former executive director of Schurig Center. It was her belief that no one should be denied access to our programs and services due to a lack of financial resources. Today, over 70% of the individuals who receive our support are reliant on this fund.
I also wanted to share with you that the Gala Committee worked very hard to provide a memorable evening while keeping event costs at a minimum – ensuring that 80 cents of every dollar raised went to the scholarship fund.
We hope you enjoyed the powerful testimonials, beautiful location, decorations, Master of Ceremonies Maria Ross, and the fabulous music provided by the Amanda Addleman Band and Zan Stewart and Eric Holder. We invite you enjoy some photos from the night of the event here.
I'd like to personally invite you to join us once again for our 2018 event, which is scheduled for the evening of Saturday, March 3, 2018. Tickets and sponsorship opportunities are available now. It's going to be another memorable evening you won't want to miss!
With gratitude,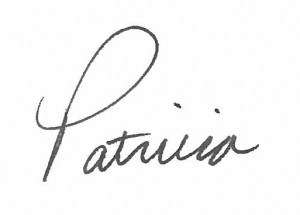 Patricia Gill
Executive Director
On behalf of our Board of Directors, staff and the many people we serve each year, thank you for making our 2017 gala a big success!
Print Services

Business Sponsors

CareMeridian
Harbor Point Charitable Foundation
Kaiser Permanente
Sutter Health CPMC & California Pacific Regional Rehabilitation Center

Bank of Marin
College of Marin
Marin General Hospital
Novato Community Hospital
Scarlett Law Group
The Schurig-Singleton Family
WestAmerica Bank

Center for Neuro Skills
Perotti & Carrade CPAs

Catering & Libations

An Affair to Remember Catering
Charles Creek Vineyard
Garnet Vineyards
Georgian Wine House
Lagunitas Brewing Co.
Nothing Bundt Cakes

Media

Individual Sponsors

Susan & Dennis Gilardi
Pat & John Cahill

Kathleen King & Gerald Cahill
Joyce & Robert Kleiner
Ellen Takayama
Catherine & Larry Way

Kim Strub & Winston Albert
Faith & Sean Bricmont
Mark Eastham
Stacey Frank
Laurel & Doug Holm
Ann Barbee & Ken Silverstone
Jeff Weiser

Philip Jonchkheer
Laurie Poett
Becky & Larry Reed

Special Thanks To

Gala Committee
Event Volunteers
Tim Amyx, Amyx Video
Danny Click
Craig Love
Dino Graniello, photographer
Ramona Xenakis, RX Design
Silent, Live & Art Gallery Donors