What a year it has been! The generosity of people like you helped provide life-enhancing rehabilitation and support throughout the pandemic for people living with a brain injury, concussion or stroke.
A caregiver whose loved one was injured during the pandemic said Schurig Center's services have been a saving grace for her family:
"Thank God we found Schurig Center! Without the services and resources they offer I don't think we would make it through this."
Today, we ask for your support to help to fund an exciting new era of healing for people living with brain injury, concussion, or stroke. As Schurig Center prepares to welcome clients on-site in September, we are thrilled to share we will also be continuing to offer therapeutic classes and support groups online. And, you can help!
What's needed is a little extra support from our friends to ensure Schurig Center has the equipment and resources it needs to re-open safely for on-site programs while also expanding to a hybrid model of providing services both in-person and remotely online.
Our goal is to raise $30,000 by August 15.
With your help, we know we can reach this goal.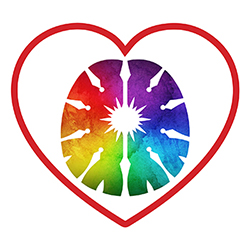 We strive to do the most good with your generosity.
That's why we can wholeheartedly assure you donations of any and all sizes will help improve many lives. Here are just a few examples of how far your gift will go:
$5,000 covers equipment and technology needed for staff members to facilitate online services from the center.
$1,800 funds a month of weekly Art Therapy, Social Communication and Support Classes for survivors in the CORE Therapeutic Program.
$850 provides one month of Resource Referral Assistance & Consultation Service for 350 people annually – provided free of charge and not offered elsewhere!
$500 provides four months of cognitive therapy software to help 20 survivors improve cognitive abilities, like memory, logic, and concentration.
$250 funds one month of support groups for 35 survivors and family caregivers.
$100 replenishes art supplies for one month of weekly Art Therapy classes for survivors.
Thank you for standing by us!
We are grateful for the unwavering support of our community of friends, like you. Your loyal friendship and generosity truly makes a difference.