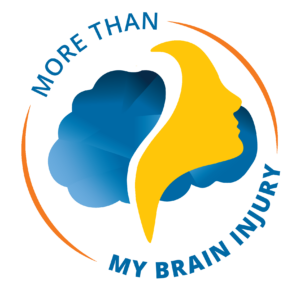 Join the #MoreThanMyBrainInjury Campaign
At least 5.3 million adults and children in the U.S. are living with brain injury-related disabilities.
That's one in every 60 people.
If you know someone who is living with brain injury – or if you have one yourself – you know that brain injury is not an event or an outcome. It's the start of a misunderstood, misdiagnosed, underfunded neurological disease. Brain injury is often called the "silent epidemic" because public recognition of the injury is low despite the high number of people who are injured each year. The effects of brain injury are also often invisible to an unknowing observer.
Join the #MoreThanMyBrainInjury campaign to help:
Educate others about what it's like to live with a brain injury
Increase understanding of brain injury as a chronic condition
Reduce the stigma associated with having a brain injury
Showcase the diversity of injury and the demographics of the community
Improve care and support for individuals with brain injury and their families
Ways You Can Help
Donate or fundraise to help ensure no one is alone after a brain injury.
Despite the pandemic, people are still experiencing brain injuries. There are few services available to help people adjust to the significant life changes that can happen after a brain injury. This year, Schurig Center has seen an increase in people contacting us for help, and the number of people we serve living on a low income has increased to 75% of our clients. With your help, we hope to raise $20,000 in March 2021. Your donation or personal fundraiser today will help provide access to continued rehabilitation, education, and support to hundreds of survivors and their family members this year. You help improve lives and abilities. Thank you!

Share your story.
If you or a loved one is living with the effects of a brain injury, share your story on your social media accounts using the hashtag #MoreThanMyBrainInjury.
Know the facts.
At least 3.6 million people in the U.S. sustain brain injury each year. Want to learn more? Click here to learn more about brain injury.
Connect.
Talk with someone with a brain injury and listen to their story. Invite someone you know living with a brain injury to social gatherings or for a fun day out. Humans are hard-wired for connection with others. Isolation and loneliness are common for people living with the effects of a brain injury. Even a simple gesture like a phone call or email to say "hello" can send a meaningful message to a friend living a brain injury that they are not alone.
Speak out.
Advocates like you are our greatest asset. Why not write a letter to the editor of your local newspaper explaining to your community why they should care about brain injuries. Write a positive review about Schurig Center's programs on Great Nonprofits, Yelp, Google, or Facebook. Your kind words will help more survivors discover and benefit from our healing services and connect us with more potential donors to help fund our mission.
Why #MoreThanMyBrainInjury?
Many people with disabilities have their lives defined for them. The More Than My Brain Injury campaign gives individuals a chance to overcome those definitions, allowing them to tell their own stories and change the narrative of their lives. If you haven't seen it yet, we invite you to watch "New Normal," an 8-minute film by filmmaker Andrew Hida about Pam and Jeff's stories.