Schurig Center is honored to have an engaged, caring Board of Directors at our helm with expertise from an array of fields, including finance, healthcare, legal, human resources, civic leadership, and philanthropy. Throughout the year, Board members volunteer their time to ensure Schurig Center is offering high-quality services that meet the community's needs. As we know all too well, life brings change. Our long-time Chair Kim Strub resigned from her post after 12 years of leadership. We thank Kim for all she has done for Schurig Center and the people we serve. Her positive impact will be felt for many years to come. We are honored to announce Catherine Way and Ellen Takayama have been appointed as the new Board leaders, guiding Schurig Center to more great things this year. Please join us in welcoming Catherine and Ellen to their new roles!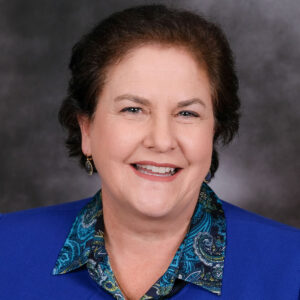 Catherine Way, Chair
Catherine joined Schurig Center's Board in 2016. She is a retired registered nurse and former managing partner of a surgical-legal consulting firm. As the daughter of a stroke survivor, Catherine brings personal knowledge of the unique challenges that brain injury survivors and their families face to regain their best quality of life after an injury. Catherine is also an active community volunteer and a dedicated public servant who currently serves on the Larkspur City Council.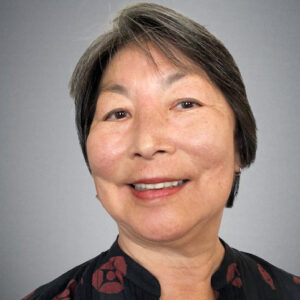 Ellen Takayama, Vice Chair
Ellen has been a Schurig Board member since 2012, and she has led the planning of our Annual Gala event since its inception. Ellen brings a wealth of business management and human resources experience built during her 37 years with Macy's, Inc. in various positions, including VP of Human Resources. In retirement, Ellen now enjoys travel, reading, socializing with friends, taking care of her pup, and volunteering with Schurig Center.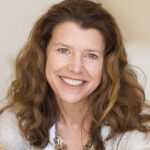 Thank You for Your Service Kim Strub
After 12 years of service, Kim Strub has resigned from her role as Schurig's Board Chair. Kim joined the Board in 2010 as the organization was transitioning from the loss of founder Karen Schurig. Over her term, Kim led the organization through multiple transitions and donated hundreds of hours of her time to ensure Schurig Center is a successful, respected organization that provides high quality care to everyone served. Kim creates connections in all that she does and truly offered her heart and soul to this community. We are deeply grateful! Kim will continue to support Schurig Center as an Advisory Board member.