Schurig Center for Brain Injury Recovery is pleased to announce that survivor advocate and community volunteer Mari Avedano has joined its Board of Directors.
Download this press release here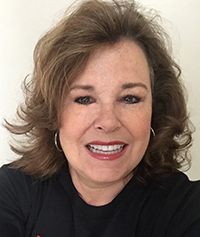 Ms. Avedano is a dedicated, experienced community volunteer who actively volunteers her time with several Marin non-profits, including North Marin Community Services, Gilead House, Novato Museums Association, and Novato Senior Citizens Club. She is currently on the Board of Soroptimist International of Novato and also recently completed the Novato Leadership Program. Ms. Avedano also brings with her professional experience in administration, human resources, and information technology with companies such as Fair Isaac, Technology Partners, and Maier, Siebel Baber.
As a traumatic brain injury survivor, Ms. Avedano brings personal knowledge of the unique challenges that survivors and their families face as they rebuild their lives after a brain injury or stroke. She first became involved with Schurig Center in 2015 as a client during her recovery. Later, as her recovery progressed, she transitioned to volunteering as an assistant in the center's cognitive computer therapy class to help others on their journey to recovery.
Ms. Avedano is excited to apply her talents as an ambassador for Schurig Center to support the organization's fundraising and community outreach efforts as well as acting as an advocate for survivors and their families. "We are pleased to welcome Ms. Avedano. Her experience and skills will help Schurig Center with outreach to donors and to those whose lives have been impacted by brain injury," shared Schurig Center's Board of Directors Chair Kimberly Strub.